Welcome!
At Pointe of Hope Church, we believe in one God, the Fathe

r

,

the Almighty, maker of heaven and earth.
The Pointe is a place where the doors are always open. You will encounter spiritual truths and wrestle with questions in a safe and welcoming community. Come join in what is happening at The Pointe in Blue Springs, Missouri.
Our Pastor
"Our heart & soul is to connect people with the living and powerful God."
We started The Pointe as a place where people from all walks of life could find and share grace. The Pointe was created with the goal of making God more knowable and connections can be easily found. We are a creative and personable church. We don't mind asking the question, "Why not?" instead of "Why?"
We love people. Our goal is to embrace you and with God's help, become all He wants us to be.
The Pointe has always been about the next new person finding God's love and support.
Worship

Upcoming Events
New Sermon Series Beginning August 7, 2022
BODY BEAUTIFUL
August 7: The Special Beauty of the Church (Diverse & Distinct)
August 14: Unity in the Community (Oneness)
August 21: The Call to All
YOUTH PIZZA & MOVIE NIGHT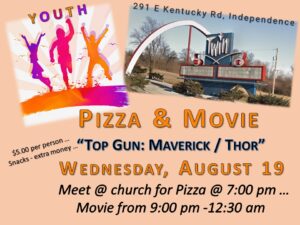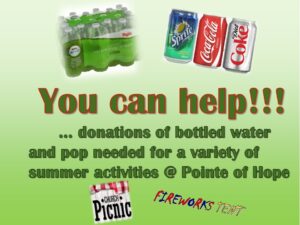 From The Blog
Special Moments
A new command I give you:
so you must love one another.
John 13:34

with his
feathers, and under
his wings you will find refuge;
be your shield and rampart.
Want To Become a Member?
We invite anyone and everyone to attend our
Worship Service
Sundays 10am
Kids' Pointe Ages Pre-School through 5th grade
1215 NW Hwy. 7 Blue Springs, MO 64014